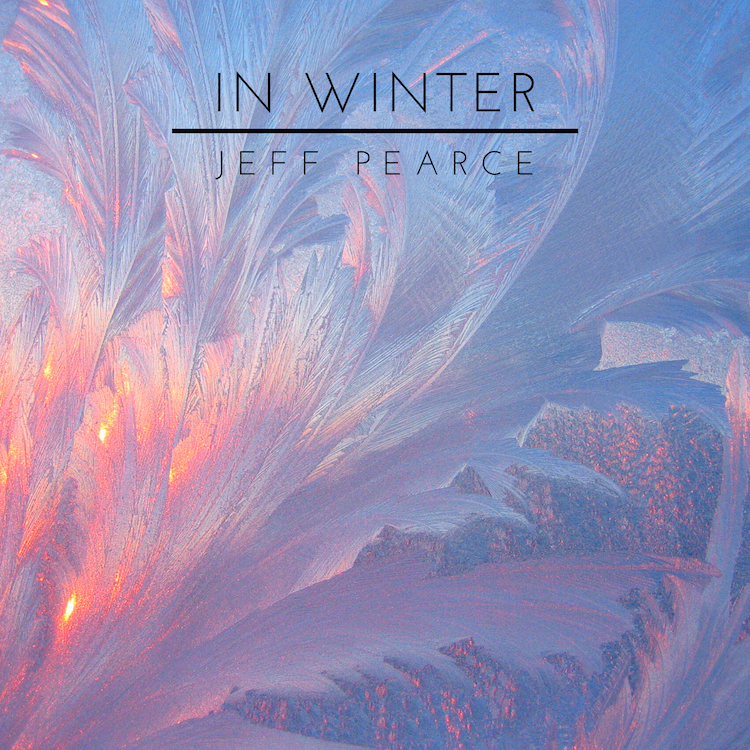 I've often told people that I don't consider it "officially Winter" until there's snow on the ground, and we didn't get our first snow until January 30th. 
As friends of mine have posted on social media recently, January 2021 was a long year. And to celebrate the Snow That Finally Came At The End Of January, I pulled out a couple of my guitars, and played a mini-concert for the captive audience of my wife and youngest daughter- and that mini-concert has now been released as "In Winter", a 4 song EP that is available on Bandcamp by clicking HERE or by clicking on the album cover above this post. 

The idea on January 30 was that I would play a couple of my winter pieces from years past, and maybe a longer, improvised piece.  But there turned out to be a couple of musical surprises waiting for me.
1) "A View by the Fire" The first surprise: this song is in the same guitar tuning as "Winter Waltz", and while doing a quick recording level test for "Winter Waltz", this song literally popped out of my guitar. After the recording of all the songs was through, I played around with this song, trying to find a way to make it longer, since it's only 1:40 long. However, the song strongly resisted (and eventually resented) such tampering; with each listen of the original recording, I was reminded that everything the song "needed" was there. 
2) "Winter Waltz" "Winter Waltz" originally appeared as a piano piece on my 2012 album "In the Season of Fading Light". And I've long thought it was one of the better songs I've written in my 28 years of releasing music. A few years back, I arranged this piano song for my guitar, and played the finished arrangement for a Living Room Concert, broadcast by the radio program Echoes. And then I never played it again, for whatever reason. For the literal living room concert in my house, I thought it would be fun to visit this piece again. 
3) "Veil of Lake Snow" The original version of this song appeared on my year 2000 album "To the Shores of Heaven", although that piece dates back to late 1996. The title and "feel" of the piece made it a perfect addition to this mini-concert, and it was fun to revisit after too many years of not playing it. The big surprise (surprise #2) came in the days following the recording of this piece- specifically when I compared the version I recorded in 2021 to the version I recorded in 1996. In the 1996 version, I could hear 29-year old Jeff, playing the song with a measure of optimism and hope. The 2021 version? There's more "mileage" on this version; the interpretation of the piece is slower and gentler, with the plaintive kind of wistfulness that often presents itself whenever we choose to take a look backwards in life. 
4) "Slowly Falling" While a lot of us think of snow as arriving only by storm, around here, more often than not, it starts by a very gentle, windless falling (and THEN turns into a full-blown "snow-nami"). This song is an ambient improvisation, created while watching the snow slowly falling, and shifting through the moods that such an event inspires in me. The delay loops I created this song with were set to let the notes I was playing to slowly fade out over time, while new notes were put over the top- notes that would ALSO fade over time. In that aspect, the music was reflecting the landscape, as I watched layers of snow covered by new layers of snow.